How to open a social business and not burn out? The Good Bread from Good People bakery in Kyiv has been operating for four years and employing people with mental disabilities for the same time. It is one of the most sustainable social enterprises in Ukraine and one of the few that have been operating for so long. We talked to the company's founder Vladyslav Malashchenko and learned how they do it.
Kitchen secrets
Vladyslav describes the business model of the bakery in plain language, "We sell bakery products and make money on it. Our social responsibility is that about 80% of the team are people with mental disabilities. Good Bread from Good People employs people with mental retardation, Down syndrome, autism, schizophrenia – today it is 20 persons. In the kitchen, they are accompanied by a professional baker.
Cupcakes became the company's signature product. You can order delivery, get a three-month subscription or suspend them for others. Over time, our range has expanded, and today the bakery also offers croissants, cakes, quiches. But it all started with a cupcake: once Vladyslav tried to cook it according to an American recipe, and it turned out to be very simple.
But the simplicity was misleading, "The bakery is a complex business and a million processes," says the founder, "Before opening it, I only saw some videos on YouTube. At first, we didn't even have a mixer, we did everything with our hands."
Everything was strange – tables, shelves, a sink and one oven that baked six cupcakes an hour – and that's it. Now, we have three terrific mixers, and the oven bakes 30 cupcakes at a time. We work on a professional level.
At the beginning, the man had no entrepreneurial experience, and the starting point was a business course from the training centre Startup Ukraine. It equipped Vladyslav with useful basic knowledge, the opportunity to pilot and probe the idea with mentors, and to win a grant. He found the investor in the same center. And in a month, in September 2017, Good Bread started operating.
"When I opened a bakery, I didn't know I was a social entrepreneur. For me, this is not something particularly great. Usually, the one who loves these words takes them in vain," Vladyslav explains his approach to his business, "We do not say that we are a social business, it does not help sell to people. When they come to our website, the value for them is those who work for us. And people will understand anyway that we solve a social problem."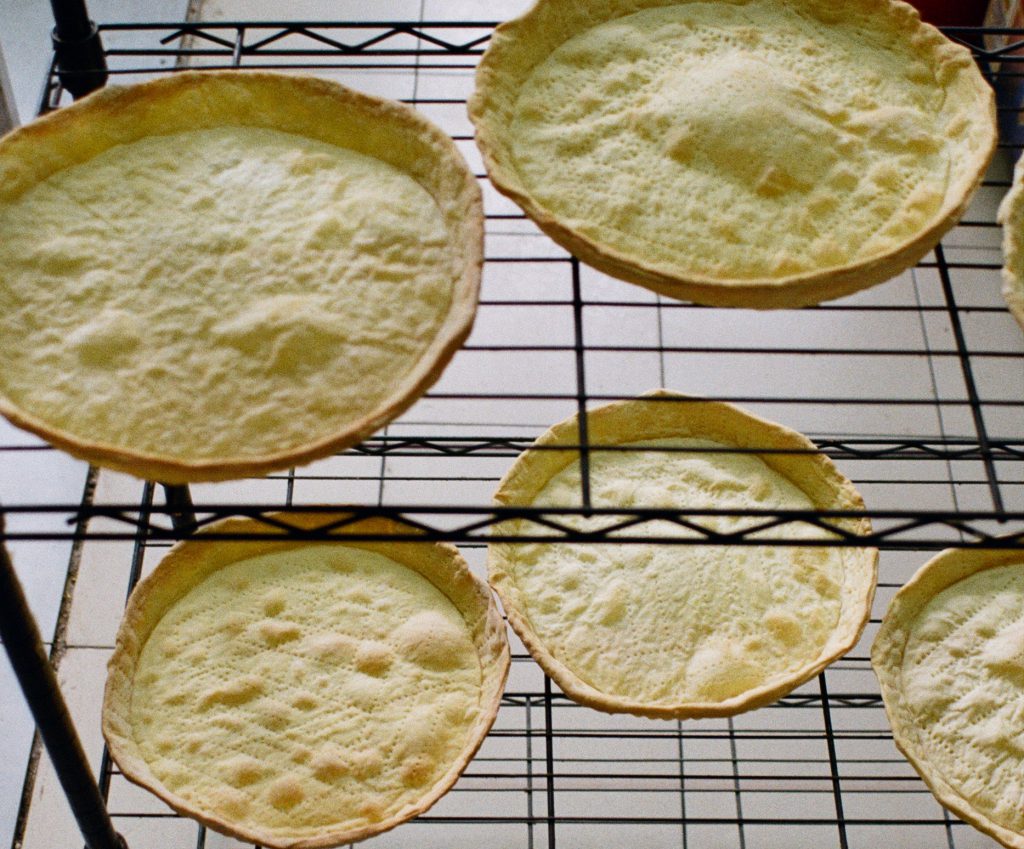 According to the founder, one of the main factors of success is to clearly communicate what you do and why, "A month after we opened, I thought that was all. The money was almost out, there were no orders. Because people didn't understand what we were doing. They called me and said: "Vladyslav, you have people with disabilities working, and what if they spit on cupcakes?" Now I don't hear such prejudices any more. Now customers already know very clearly what we do: we employ people and we are a bakery that bakes quality cupcakes. These are the two main components, in that order of importance."
Trust above all
"We may divide people who donate to charitable deeds into two types: people with emotional and strategic thinking. The former more often donate to children with cancer and animals. The latter help the foundations and social enterprises with a long history," Vladyslav shares his views, "We are an experienced company, people trust us. Large multinational companies make corporate orders from us, send money one month in advance and do not worry that we will not bake them cupcakes."
Almost all payments we receive come non-cash on the website – either for one cupcake or for 20 pies at once. Very rarely, somebody does not trust and asks to pay only after receipt. And this is also since the website is nice, easy to navigate and convenient. You can do the same with a free-of-charge website constructor, but some social entrepreneurs do not even come to this point. Then the bare-bones agenda is to make at least a Facebook page, respond to messages and communicate adequately with people, Vladyslav advises. It strengthens the connection with the audience and surely brings results.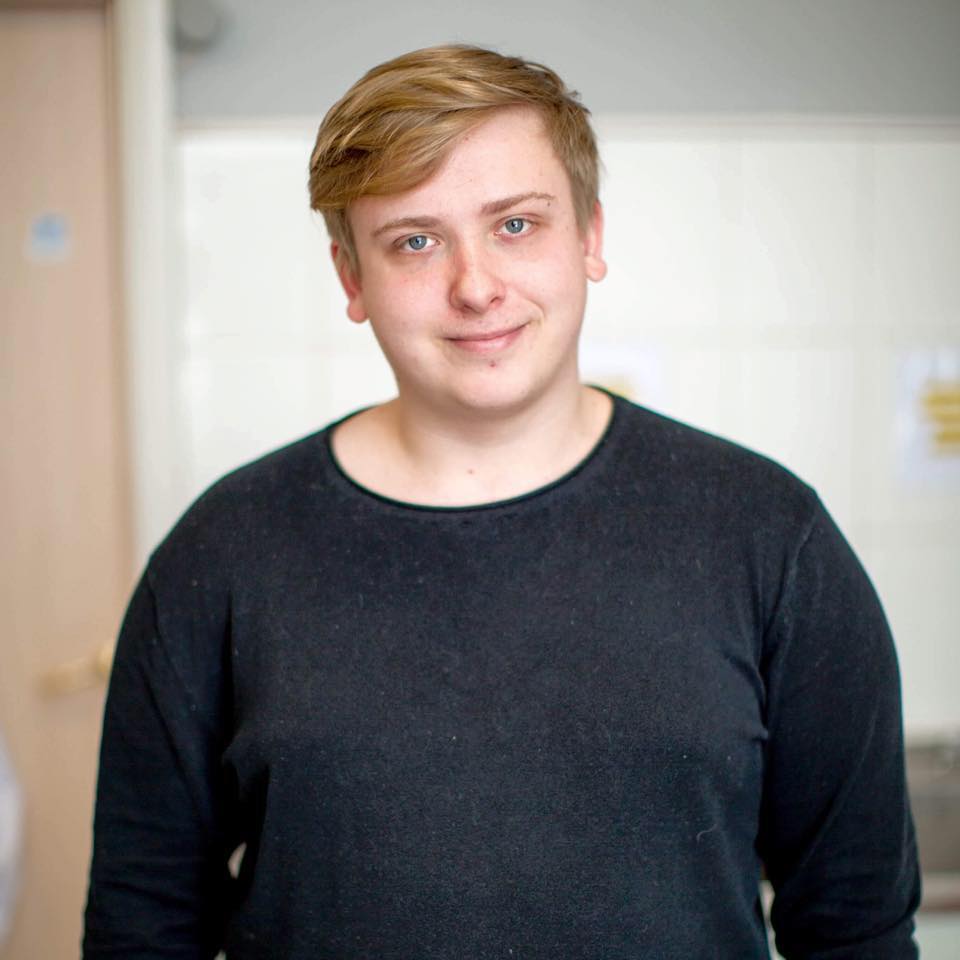 When Good Bread needed financial help a year ago, we launched a crowdfunding campaign at Spilnokosht. The team of Big Idea platform insisted that it would take at least a month to raise UAH 300,000, and the bakery team said it had no more than two weeks for that. In fact, we raised necessary money in seven days, and even 30,000 more. We used this money to rent new premises. In four years, the bakery moved four times: somewhere we had conflicts with landlords ("Because of utilities problems, but never because of the problems with our staff," says Vladyslav), and other premises simply did not fit.
"This is our first bakery with dine-in option. Before that, we were housed in the parking lot, in the basement, on the Expocenter of Ukraine, in a very unpleasant industrial zone," says the founder. The current premises is the largest. Both the bakery and the office are located on 180 square meters. After the pandemic, Vladyslav also wants to open a coffee shop here, but it will cost a lot – $1,000 per 1 sq.m. So, they put this idea on hold.
Meanwhile, the monthly rent is ₴49,000. For example, in March the Patreon's subscribers helped cover most of it – the bakery's account on this platform now accumulates $1,350 a month. People from Russia, Kazakhstan, and the United States also donate money to this project, although for them it is technically more difficult than just transferring money to a credit card in Ukraine.
"Three times we took investments and spent on the bakery. I can't say that we ask for them, but earlier, I could write to those donate money that we needed equipment," Vladyslav says, "One person gave us ₴ 100,000 for our birthday, we bought a stove and a mixer. For us ordinary people it's a lot of money, but for the business, it's not a big deal. Every component of the production process consumes money like crazy."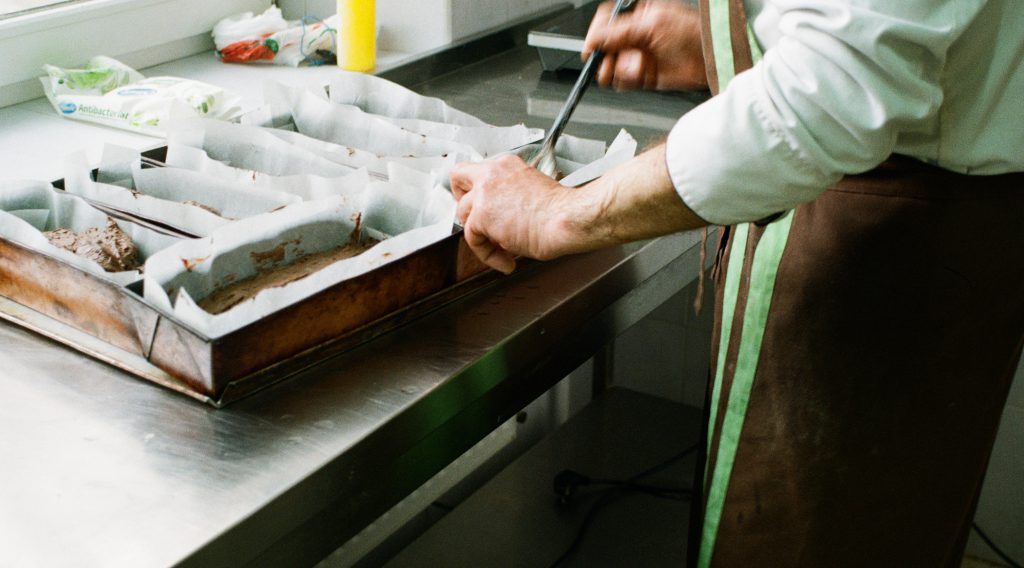 And yet it is business
To pay salaries and rent, the bakery needs ₴140-160,000 per month. This means that they need to sell 20 cupcakes a day. "Recently, we raised prices for the first time in two years," says the entrepreneur. "We used to sell big cupcakes for ₴250, but we only made money when we received big orders. Now big cupcake costs ₴350 on average."
Although it is still more profitable to work with large orders (B2B), Vladyslav explains, "Usually one company orders once, but in terms of money, it is like B2C in a month or two. These are large batches – 100, 500, 1,000 cupcakes.
I measure everything in cupcakes, because this is the most popular product – the businesses will not order pies or ice cream.
The companies do not order to resell – for example, they buy cupcakes as the gifts to employees. Business is a consumer."
Good Bread has also worked for a long time to get their cupcakes ordered by coffee shops for resale to customers, but they have realized that cupcakes are not something people want to take with coffee or tea. Croissants are more suitable for this. The bakery also produces them at a price of ₴60. To sell it in a cafe and make money, you need sell them for ₴80. Vladyslav believes that ordinary coffee shops won't buy them for such money, and it is impossible to reduce the price.
To develop representation in restaurants and coffee shops and to be engaged in distribution independently, the separate department is necessary, and now the bakery lacks money even for salaries. After all, in addition to employees who bake the products and a professional baker, other team members have to receive salaries, including the manager, the director, the communications specialist and the founder himself. He says, "In my understanding, scaling-up means having more turnover. And before that, we need to optimize everything we have now."
The company has side projects. The first is a bakery that will soon open in a rehabilitation center in Uzhhorod. This is a non-profit project, it is considered more like a workshop. The second project is employment consulting for people with disabilities. They also launched a franchise, but Vladyslav calls this move one of the most ill-considered. The bakery in Vinnytsia opened six months after the start of Kyiv and has been operating under the Good Bread brand for about a year and a half.
"The ratio of ideological and business components should be 50/50. We have to count money, but we also have to remember who we are," here is the recipe of social entrepreneurship from Good Bread.
Find the right words and people
The bakery cooperates with advertising agencies on a pro bono basis: when someone offers free services, Good Bread does not refuse. But in this case, you as a customer have less rights – it's harder to say that you did not like the work. A good result of cooperation with agencies was the development of the current logo of the bakery. The next step is new packaging.
"We don't have someone who does marketing and PR separately. We invent something together and do stuff," Vladyslav reports about promotion, "We became famous because there were a lot of newsworthy stories, there was a lot of talk about us on Facebook. Actually, we have little advertising. We invest $300 a month in a promo on Facebook, we set everything up ourselves. We used to have ads in the subway, but that was a waste of money. There has never been an advertisement on TV, but five documentaries have been made about us."
That's how we get back to communicating again – it must be sincere. "We emphasize that we really work with people with mental disabilities, instead of hiring just two of them and flaunting," Vladyslav is stern. "If you read the Good Bread Facebook page, we are quite sad. We don't have much cheers, because that's how it is. This bakery suffered a lot, there was little joy here, more sadness and tears. But that's what we're up to."
It is equally important to find the right people. "This is key, otherwise you will not be able to do anything, no matter how much money you have," says the founder of the bakery. "We can't offer a salary of ₴70,000 to a manager. We have some ₴10,000 and we understand that we will hire a person with lower competencies. That's why you need to choose people who want to do something good." Often these are people who have already settled down, have a family and housing, so they can afford earning lower salaries. This is partly the case with Good Bread. At the age of 25, Vladyslav is one of the youngest members of the team.
And it is also important not to forget about the legal matters. From his own experience, the bakery's founder advises to start from finding a lawyer who will help make all the steps. For example, to identify how to pay salaries to people with disabilities who want and can work, but by law are considered incapable of work and only have the right to stay at home and do nothing.
Why all that?
In addition to HR and communications tips, Vladyslav drops some more advice to people who want to open a social enterprise.
Don't try to solve your own problem. If you want to start a business or a charity to improve the life of your child with a disability, you are likely to focus on their well-being rather than business. Personal pain is always perceived differently, and this is normal.
Be an expert – not necessarily in business. Vladyslav did not know anything about bakeries, but he had an understanding of how to work with people with mental disabilities – his training as a medical teacher was of help. Cupcakes became just a tool, in fact it could be anything. It is important to be an expert in at least one thing. And if you do not understand something, find someone who will understand.
Create a good product. "Do you like it when they bring you a nice hot cupcake or a broken one? We try to bring hot," the founder of a bakery says affirmatively, "You can't say: buy our cupcakes because we employ people with disabilities. Nobody needs mediocre DIY cakes, people want quality products. Before we put something up for sale, we test and taste it for a long time. All our products are made from quality raw materials – butter, good sugar. Although this was not always the case. At first, we used margarine, because I did not know that if you buy butter in briquettes of 5 kg, it will not be much more expensive. And there are a lot of things that you notice later."
Now fewer social enterprises are opening, but they are more stable, more serious, Vladyslav believes. Today you can make anything, it's not a problem. The problem is to sell. You have to either come up with something super-innovative, or super-demanded, or wrap your product as beautifully as possible. And a social enterprise must do all this, in addition to solving a social problem.
Vladyslav admits that he wanted to close the bakery and give up everything a million times, but it is always necessary to bring the case to a result, "Now we see that our employees are really getting better, they are changing, they are becoming more confident. That's the only thing worth working for." He adds, "It is my personal belief, but it is better to love the social enterprise in yourself, rather than yourself in the social enterprise. Do it not for yourself, but do it for something bigger. You either do good or you don't do anything. You do something with solemnity or you get away."