Russians wanted to capture Kharkiv back in 2014. They were then organizing pro-Russian rallies, trying to seize the local city council while beating up pro-Ukrainian activists whose general staff was located nearby. In April 2014 pro-Russian activists even managed to proclaim «Kharkiv People's Republic», however, the city remained (pro)Ukrainian. During its full-scale invasion Russia occupied parts of Kharkiv province (most of these territories had been liberated the Armed Forces of Ukraine (AFU) by mid-September 2022 – editor's note) while launching massive missile strikes on the city's residential districts. 
We will tell you about three foundations working in Kharkiv and taking one step closer to Ukraine's victory in the war despite massive bombardments and Russian multiple rocket launchers called «Grad».
Rescue NOW: rescuing Kharkiv and not only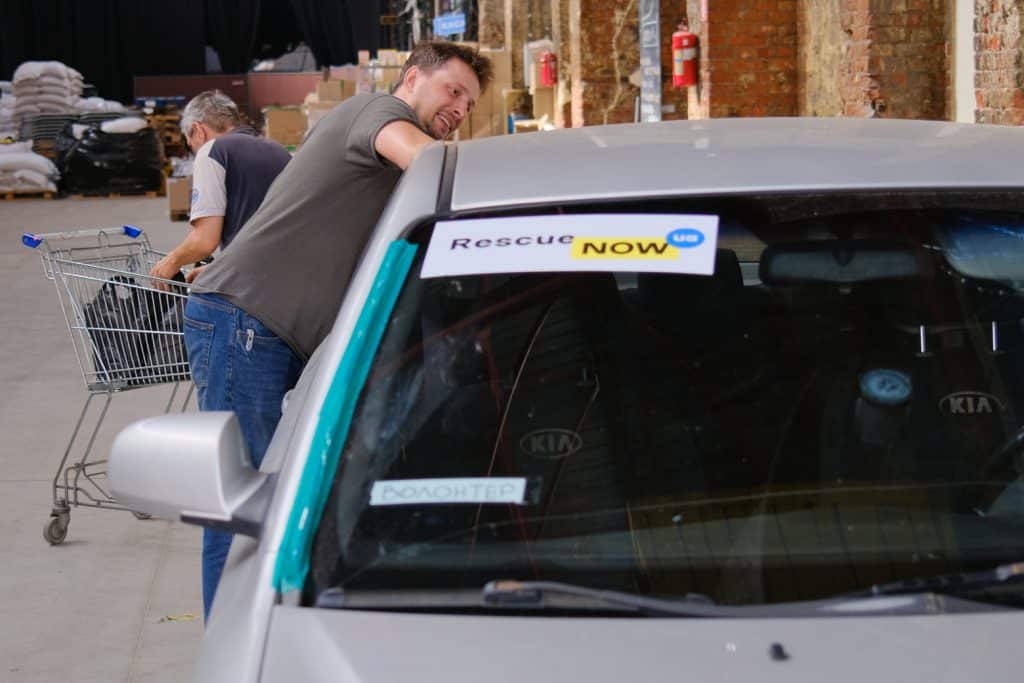 Two weeks after Russia launched its all-out invasion a post was published on Instagram, reading «We are rescuing Kharkiv! Humanitarian aid and evacuation». By then the city state administration had already been shelled, as well as the Assumption Cathedral, the Karazin University and numerous residential houses. On March 9, 14 people (who neither belonged to the military nor had any previous experience in volunteering) got together to help locals. 
In April the number of volunteers rose to about 200 people, with evacuation activities having been extended to Kramatorsk, Bakhmut and other cities of Donetsk and Luhansk provinces. 
Rescue NOW is a charitable foundation of residents of Kharkiv who chose not to sit idly by in the times of war. Prior to February 24 its volunteers had been working in the fashion industry, running their own restaurants, working as photographers and actors. Since February 24 they have been united by one goal, namely, that of restoring peace. They began with offering free evacuation from Kharkiv province. «At nighttime I was checking people's requests while sitting on the floor in a restroom or in a bomb shelter as explosions were heard everywhere. During the day I would evacuate people and answer phone calls. After some time a friend of mine called asking me about how he could help. I passed the requests on to him. That is how our team grew bigger», says the restaurateur, Mykhailo Chernomorets.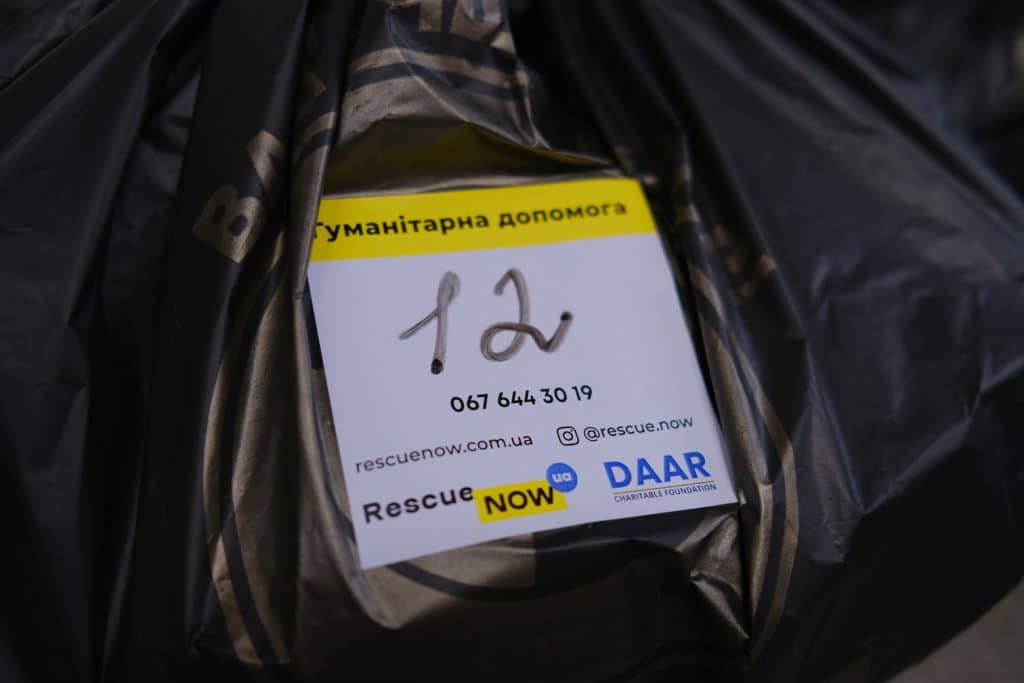 The foundation also evacuated people with disabilities and the elderly. For this purpose its team has launched a «subscription to care». On a special platform anyone can become a caregiver to particular grandpas and grandmas. 
For example, due to health issues the 70-year-old Raisa Fedorivna has stayed in the Saltivka district. She is now suffering from panic attacks because of constant shelling. She has two cats, Felix and Fantyk, and she also requires food, including rice, macaroni, tea, butter and cookies. 
The foundation is raising funds to cover similar needs. The monthly goal is 3 thousand UAH (75 USD – translator's note). Any donation will do, be it 10 UAH (25 USD cent – translator's note) or 50 thousand UAH (1250 USD – translator's note). Should the monthly goal be overachieved, the rest of the money is sent to a back-up account used to transfer money to those who have failed to reach their monthly goal.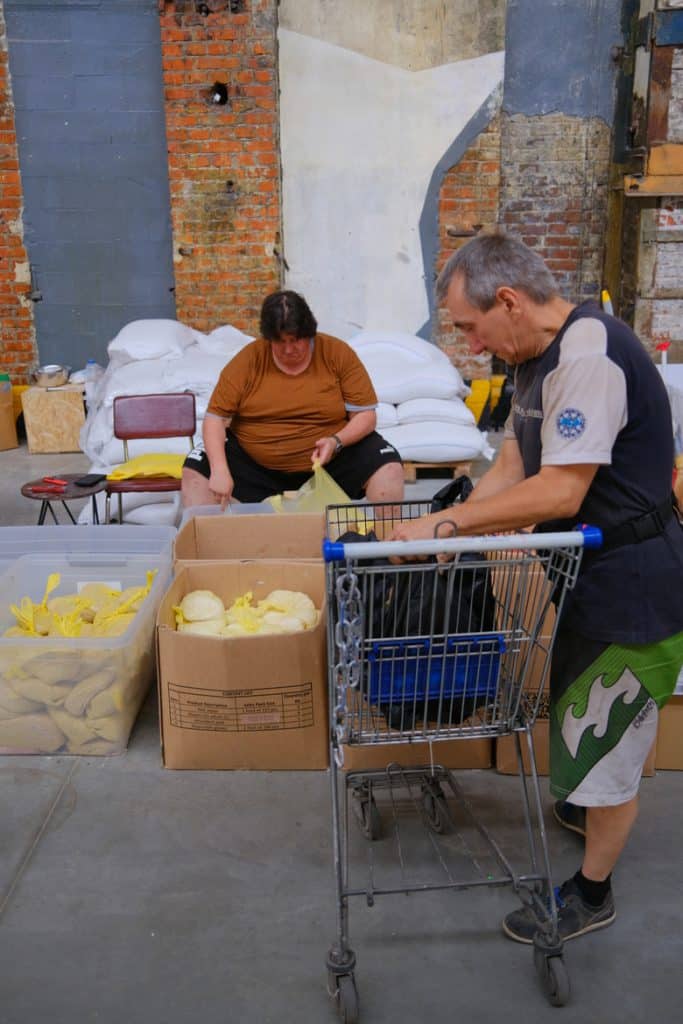 «I have heard some benefactors say that it would be a great idea to pick a concrete goal and not to transfer money to a joint account», says one of the founders of Rescue Now, Vitaliy Bandura. «In this case you know how exactly your money is spent». 
Each person's story is then published on the platform with additional information about how money has been raised so far and for what goal.
With the beginning of the full-scale invasion the organization «Stantsiya Kharkiv» shifted its focus to exclusively charitable activities, having previously been engaged in the topic of democracy in East Ukraine. 
This charitable initiative was launched in 2014 as a response to the beginning of the Russia-Ukraine war. It then began to take care of internally displaced persons by helping them with money and food. Since February 24 the organization has been taking care of relatives of those soldiers and residents of Kharkiv province who have been killed.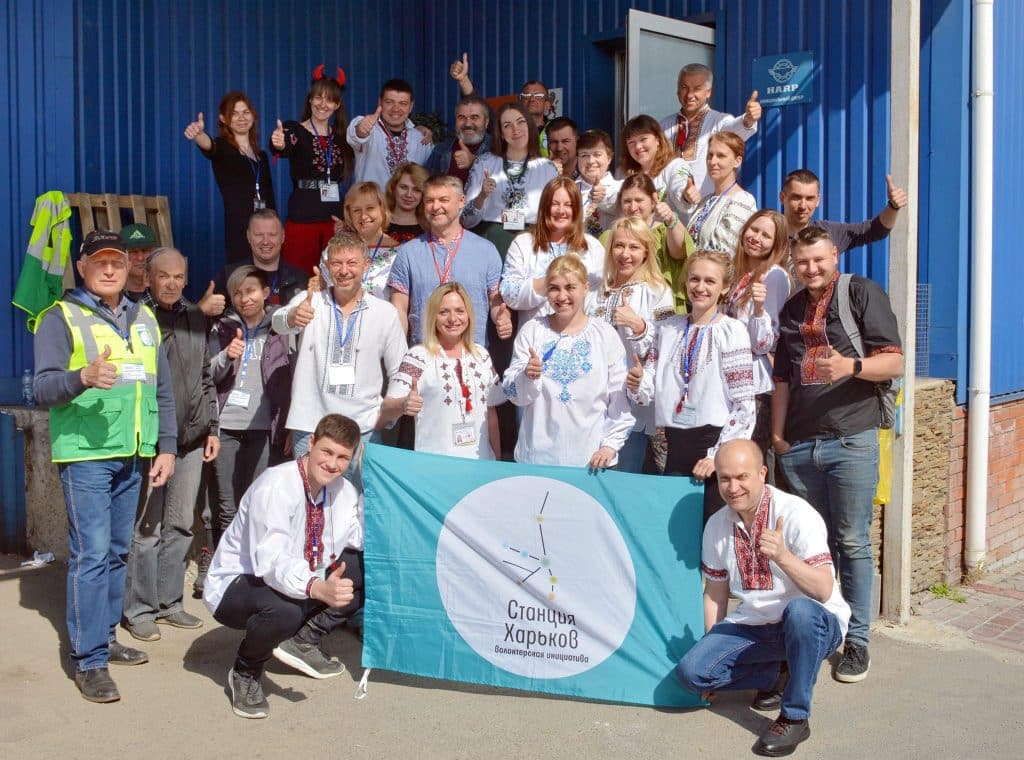 At the moment the organization is coordinating the work of the 31st new volunteer group which is delivering humanitarian aid throughout the province, ensuring the distribution of approximately 1000 food kits a week.
«We have also started working in a new area by helping defenders of our province. We have helped the military before, but with the new legislation we have to officially acquire necessary aid for the military (changes to the Tax Code of Ukraine allow public organizations to spend their funds on acquisitions not directly connected with the sphere of their activities only on the condition that services or property are provided for the AFU – editor's note). Besides, we have established direct deliveries of food products from our partners in the Bucha Diocese in the city of Chortkiv (located in Ternopil province) and our volunteers sew underwear for military healthcare workers», says Alla Feshchenko, head of the board of the charitable foundation «Stantsiya Kharkiv».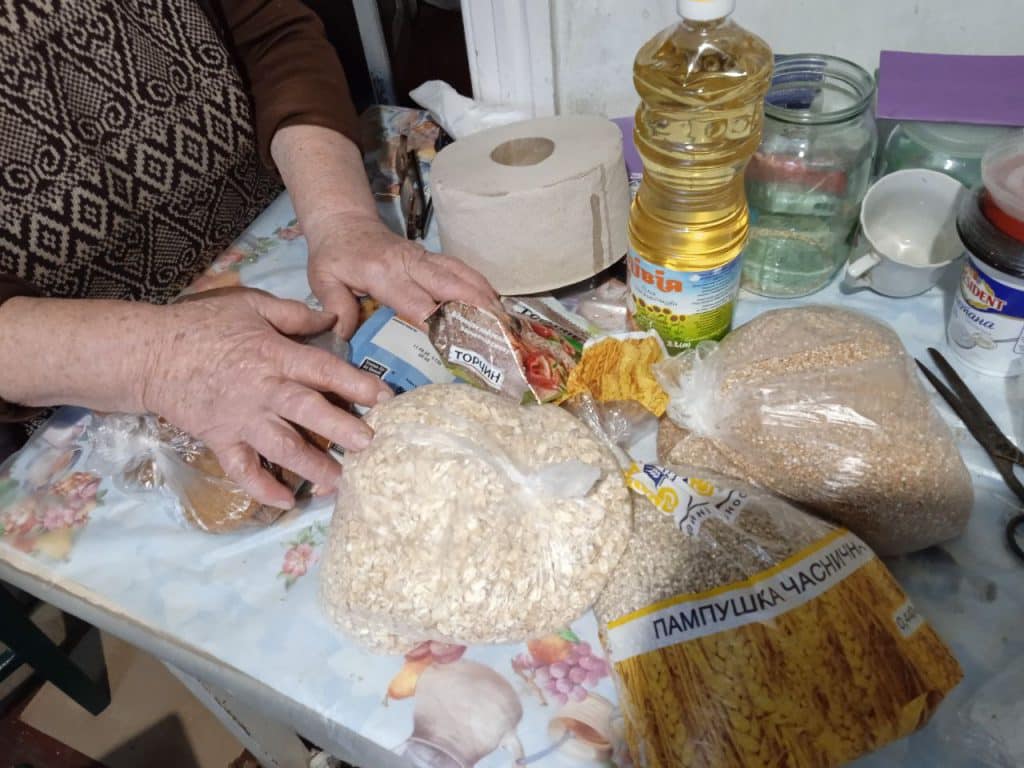 In September 2014 the foundation had about 150 volunteers. Today about the same number of assistants are involved in its activities, 40% of whom are internally displaced persons from Donetsk and Luhansk provinces. According to Ms. Feshchenko, one of the foundation's major problems is the burnout of its team. Nevertheless, everyone has gotten used to working under shelling.
«What does the work of a volunteer under everyday shelling look like? Just like it would without shelling. Over the past months we have learned to live with that. We have set and learned a certain set of rules of life to be followed in these conditions, and we are trying to stick to them. For example, we avoid big crowds, nor do we take active steps to spread the information about spots where humanitarian aid is distributed», says Ms. Feshchenko.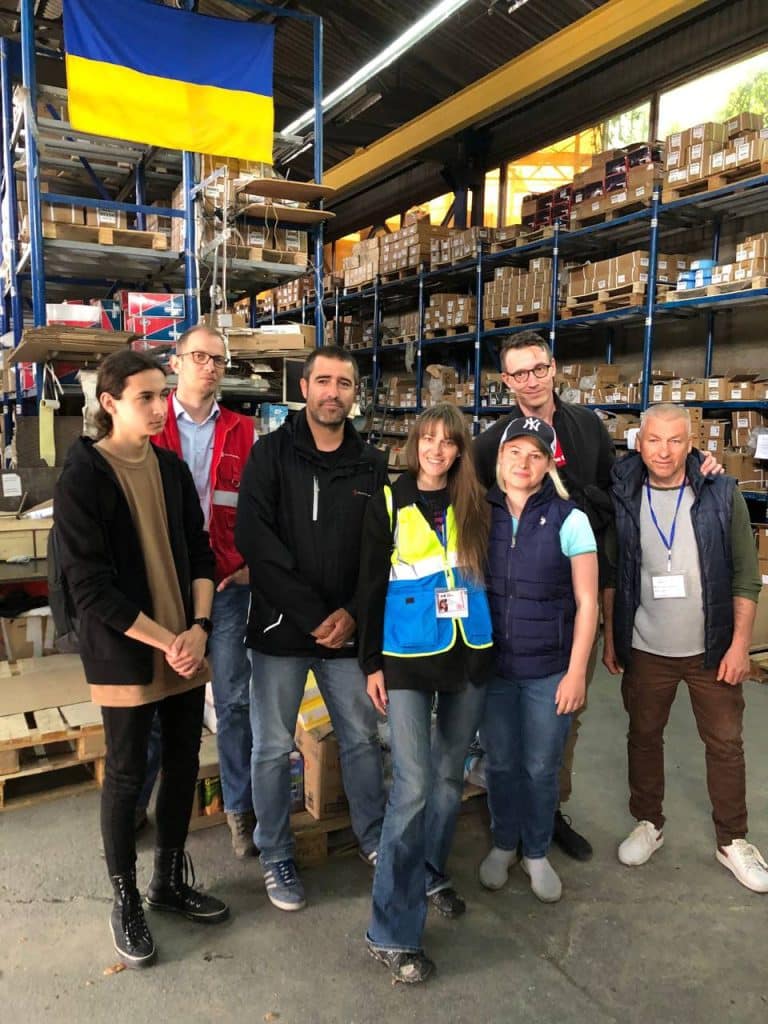 Currently the foundation is cooperating with the World Central Kitchen, the Red Cross Society of Ukraine, Save the Children UK, Nova Ukraine, Brücke der Hoffnung, the charitable foundation «Global-2000», while also receiving humanitarian gifts from Ukrainians living abroad or its foreign friends. 
A regular morning in the life of volunteers of the charitable foundation Kharkiv Stands By You begins with checking the morning news report to learn about what has happened while they were asleep. The volunteers begin to take care of packages while also doing paperwork. They pack humanitarian aid, compiling lists for the evacuation of civilians.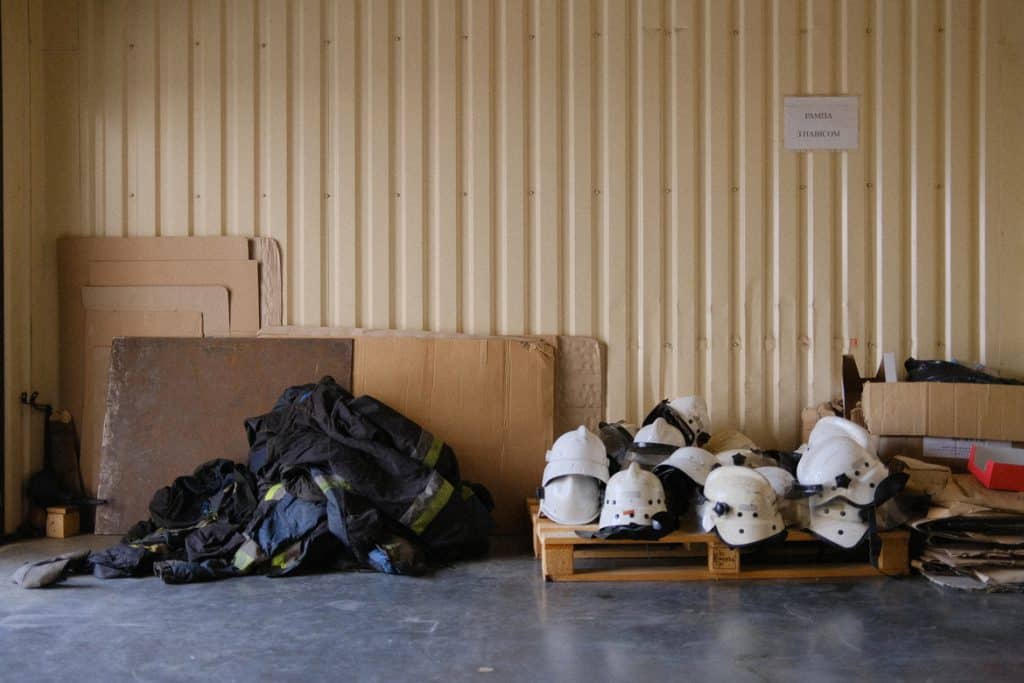 The charitable foundation «Kharkiv Stands By You» was founded back in 2014 to help families with low income as well as conduct training sessions and business forums. The goal of the foundation back then was «the recognition of Kharkiv as a peaceful Ukrainian metropolis with sustainable development». At first, the focus of the foundation was placed on providing mental support for the military, helping healthcare facilities and working with the youth through educational projects. 
Since February 24, 2022 the focus has shifted to work in only humanitarian and military areas. Now the foundation is helping healthcare workers and rescuers, while also helping deliver the seriously ill to healthcare facilities, organizing evacuation of civilians to safe places and distributing humanitarian aid throughout the province.
«Our volume of work has grown considerably, since we are now working in another 2 areas, namely, humanitarian aid and the program «Stezhka Nadiyi» (the Ukrainian for «a path to hope» – translator's note). In the framework of the program we provide help for as many children as we can and their grandmas/mothers so that they can undergo mental and physical rehabilitation and also treatment (if necessary) in European medical facilities free of charge», says head of the foundation Kharkiv Stands By You, Olena Rofe-Beketova. 
We ask her whether the operations of the foundation have been subjected to change due to incessant shelling. Ms. Refe-Beketova's answer is negative. She says they are constantly low on time, just as they used to be before the war. After they finish distributing everything, they begin to draft a new plan of help distribution for the following day, searching for sources of help. They are also taking care of volunteers.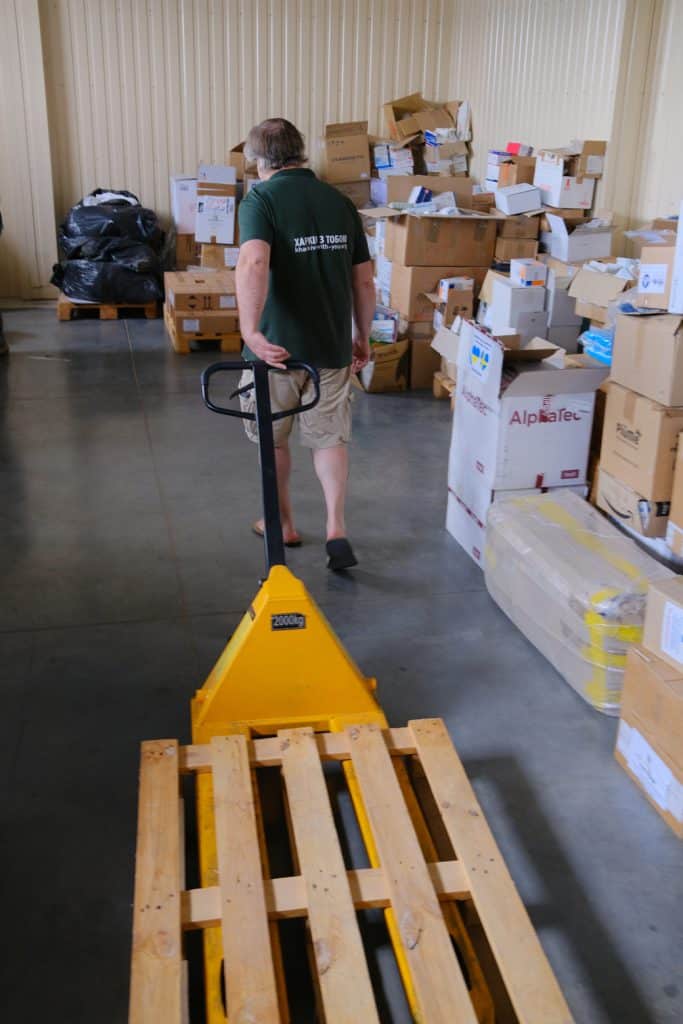 «Volunteers are fanatically helpful when it comes to working in conditions of extreme pressure and stress, which brings us one step closer to victory. However, in view of their total disregard for their own needs, they run the risk of burning themselves out», reads a message of the foundation posted on their social networks accounts. In the same post the information about a new project aimed to help volunteers who have stayed in Kharkiv is shared. In doing so, «Kharkiv Stands By You» ensures that volunteers do health check-ups and visit a dentist. 
GUIDE THROUGH KHARKIV
Despite the fact that Kharkiv and the eponymous province have been subjected to constant shelling conducted by Russian troops since the very beginning of the Russian invasion, local businesses continue working by providing food for volunteers, distracting local residents attention (at least for a while) from the atrocities of war. We have made a list of social businesses that offer food and that you could visit (in other words, support!) after victory, when Kharkiv becomes a safe and peaceful city once again. 
Where to eat
The coffee shop «Makers» has been delivering coffee for Ukrainian soldiers fighting on the front, for people hiding in the subways, volunteers and rescuers of the State Emergency Service of Ukraine. Last July a new project called «Coffee for the defenders of Kharkiv» was launched. A new limited collection of uniforms with chevrons of Ukrainian military units was released. Part of the proceeds is donated to the Ukrainian army. 
Address: Pushkinska street 36, Pushkinska street 1, Kultury street 8.
The coffee shop «LyaTyuSho» holds auctions at which original posters are sold. 50% of the proceeds is donated to the AFU. 
Address: Kvitky Osnovyanenka street 4/6.
The restaurant Trattoria Ottantotto delivers pizza for Ukrainian soldiers serving at checkpoints. The restaurant also offers its clients to pay for the so-called «free pizza» that will be delivered for Ukrainian soldiers. 
Address: Chernyshevska street 88
The coffee shop «Pakufuda» together with the charitable foundation «Volonterska» is raising funds for a new unmanned aerial vehicle. For this purpose its employees hold auctions of coffee cups that will no longer be produced.
Address: Nezalezhnosti avenue 1
The restaurant of Asian fusion cuisine «GAGA» cooks lunches for doctors, pharmacists, people hiding from shelling in bomb shelters or subways and the military. Its team also takes care of address deliveries of food packages. In parallel to this, it also helps the military with equipment (electric generators, tourniquets, binoculars, etc.) and vehicles. To raise funds the restaurant organizes different performances, like the one with a Russian dry food ration being burnt. The photos of it were shared on the restaurant's page on social networks, which raised 125 USD that was afterwards spent on heaters for the army. 
Address: Haharina avenue 1
Sushi delivery «Roll Club» offers its clients to pay for a free shawarma called «Stefania» that will be delivered to Ukrainian soldiers. «You buy shawarma and we deliver it to those defending Kharkiv and Kharkiv province», reads the message shared on the delivery's website. 
Address: Hryhorenka street, 2/144, Poltavsky Road 140/2
Mozza Pizza bakes special pizza for the military, hospitals and staff of the State Emergency Service. Anyone can buy pizza for the aforementioned categories. Once a week Mozza Pizza takes care of all orders and delivers them to their destinations. 10 UAH of each pizza ordered at the pizzeria goes to the Ukrainian army.
Address: Skrypnyka street 7
The coffee shop «Rabbit Coffee» offers you to buy coffee for Ukrainian soldiers and to also pay for a package of coffee beans, or 10 cups of coffee for the AFU and territorial defense units.
Address: Virmensky alley 2
Places to visit
The city's Rock'N'Sport Pub «Kefir» holds charitable concerts and raises funds for the AFU. The proceeds are donated to the charitable foundation «YIBOSH» (the Ukrainian swear word meaning «kick their asses» – translator's note) that provides the military with ammunition. The pub has also launched the project «Food for Soldiers». It delivers lunches for the military, territorial defense units, the police, rescuers and healthcare workers. 
Address: Heroes of Kharkiv avenue 5
The restaurant «LF MUSIC CLUB» hosts charitable concerts. All of the proceeds are donated to the needs of the AFU. 
Address: Kharkivska naberezhna 2/2
The art studio for children and adults «Aza Nizi Maza» helps people handle psychological pressure and unwind a bit after another round of shelling. The studio conducts master classes and lectures on art. Children's exhibitions are also held by the studio in the subway. 
Address: Chernyshevskoho street 4
Currently the Center for modern art «YermilovCentre» is not hosting any exhibitions. However, at times its doors are open to charitable concerts. For example, last May the famous Ukrainian writer, Serhii Zhadan, initiated a rock festival «Music of Resistance» that was held on the center's premises. 
Address: Svobody square 4