The Entrepreneurship Training Course for the ATO and OFU participants, created by the Kyiv School of Economics with the support of Zagoriy Foundation, has been implemented since 2018.

The program has already been unrolled in Kyiv, Kharkiv, Mykolaiv, Vinnytsia and other cities. Training is available for free. Over the years, more than 100 participants have applied the new knowledge and skills to create or scale up their business. Here we share some inspiring stories.
Fruit business
The business of a student of the program Anatolii Keptanar and his wife Olha Keptanar started with an intuitive push. One day, Olha decided to sell some home-grown dried prunes, which the family received from Anatolii's mother. This gave rise to family business.
Today, the couple's business offers not only home-grown prunes, but also pears, dog rose, and apples. You can find recipes for desserts with prunes on Slyvka's Family Facebook page, because this was the product the family started its business with.
You can also order dried fruit on the project page.
Honey and flowers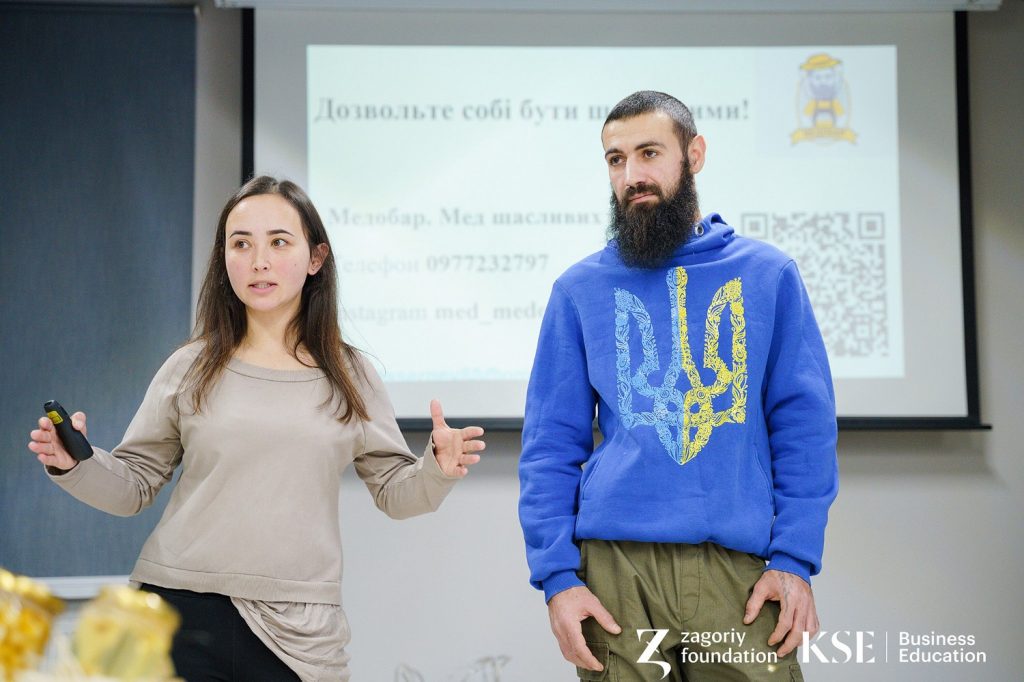 Serhii and Maria Bondarenko are engaged in the production of honey and honey delicacies. Since childhood, Serhii helped his grandfather to keep his apiary, and later his children's hobby gave impetus to his own business.

After the presentation of a business plan, the graduate of the program Serhii received support for his project Medobar. Honey of happy bees.
It offers not only honey from the home apiary, but also other interesting delicacies – such as caramelized cherries in honey or honey with nuts.
You can see the entire range and find contacts to order on the project page.
By the way, viewers of Suspilne could see Serhii in the second season of the documentary series Krutyi Zamis (Cool Batch). He tells about was veterans who – after returning from the frontline – started their own business. The series was created with the support of the Ukrainian Cultural Foundation.
Kotsiubynskyi's donuts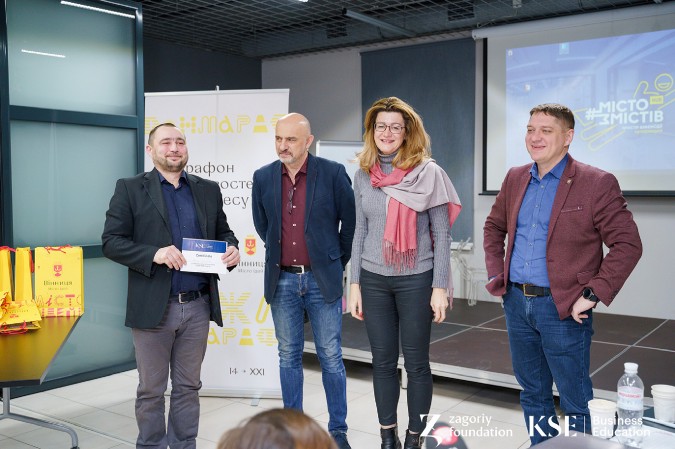 In 2020, Mykhailo Zhylin from Vinnytsia received support from KSE for the Intermezzo Donuts project for the production of fried donuts. According to Mykhailo, donuts are a sweet childhood memory. At present, donuts are almost not sold in Vinnytsia bakeries, so there is almost no competition in this sector.
Mykhailo and his wife call their project 'cultural fast food.' Here is what they said in an interview to Misto newspaper:
"Since my wife and I are literary critics, we couldn't help but mention Ukrainian novelist Kotsiubynskyi, because for us, he is the first association with Vinnytsia. We want to make our bakery a kind of cultural fast food with a certain branding of the city."
Thanks to the KSE program, it was possible to draw up a business plan that helped to scale production and open a cozy coffee shop.
Currently, the enrolment for the Entrepreneurship Program for ATO 2021 veterans has been completed.
Follow the announcements about the next training rounds on the website and Facebook page of Kyiv School of Economics.