We have spoken to the founder of the 280 Days Charity Fund about the needs of pregnant Ukrainian women, doctors and birth attendants, and the power of support and work from the bomb shelter because life must go on.
The history of the 280 Days Fund started with the personal story of its founder, Alesia Azarova.
"When my baby was born prematurely, I first volunteered at another organization, but then realized that I really wanted to dedicate my work to preventing pregnancy complications and avoiding situations like mine. We were not interested in the so-called "firefighting", but in the ability to avoid disaster," says Alesia.
"My husband was very supportive of me on the way to the foundation. In addition, from the very beginning, Alesya's colleague Yulia Ridchenko has joined the foundation (she currently works as a strategic director).
We wanted to create an organization that, on the one hand, will provide women with constant support, and on the other hand will be a source of truly professional advice," — adds the founder.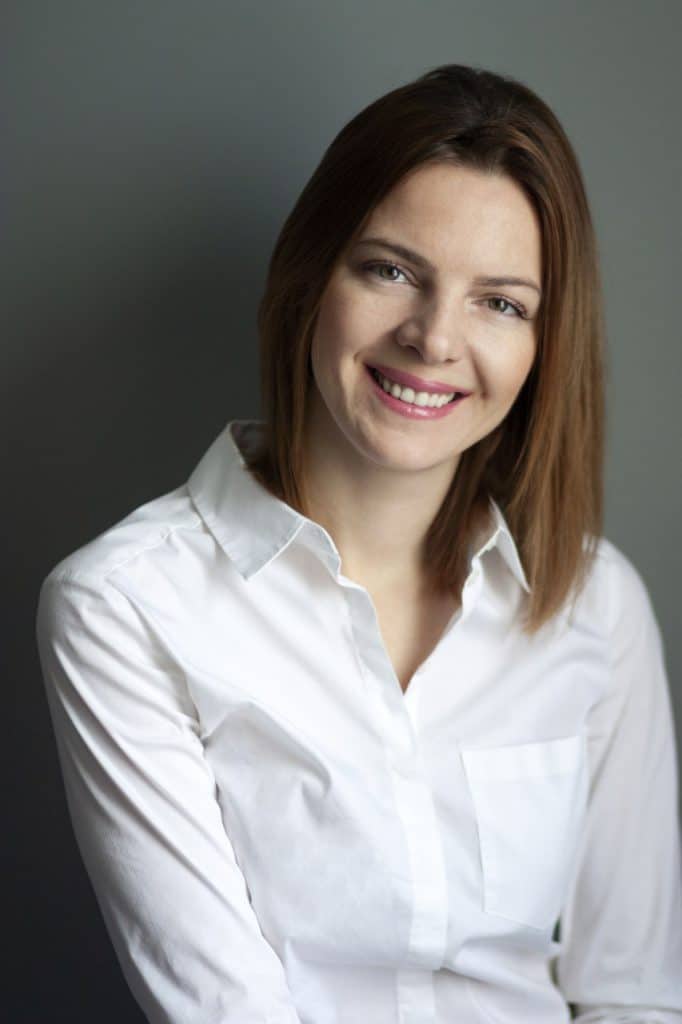 Often, women who experience pregnancy complications start looking for information in forums and public chats that often contain unreliable, unverified information, or information that is irrelevant to this particular expectant mother. The foundation's team aspired to get rid of this "tradition."
An online radio project for pregnant women has become one of the tools for disseminating reliable information. It was created as a safe place, where expectant mothers will listen to exclusively positive music and news, and have access to professional advice from doctors. The project development was made possible by winning a grant competition from the Zagoriy Foundation.
One of the radio's most popular podcasts was "Daddy Time", where men could sincerely share their emotions and feelings about parenthood and their role in the family.
Where is your radio station located today?
"At the end of 2021, our partners offered us their office as a base for working and recording. During January, we purchased all the necessary equipment, and in February we were getting ready to welcome guests. On February 22, we finished editing, and after the 24th we were about to record the programs," says Alesia.
Life after February 24
Alesia tells about the winter events as follows:
"After the full-scale Russian invasion of Ukraine began, after we all woke up from calls and text messages that were saying "War has started", we were shocked for several days. But we quickly realized that nothing had changed for our target audience. After all, you can't pause pregnancy.
Pregnant women are one of the most vulnerable sections of society because they are not only responsible for themselves but also for the child. Now, their need for our attention and help is extremely critical.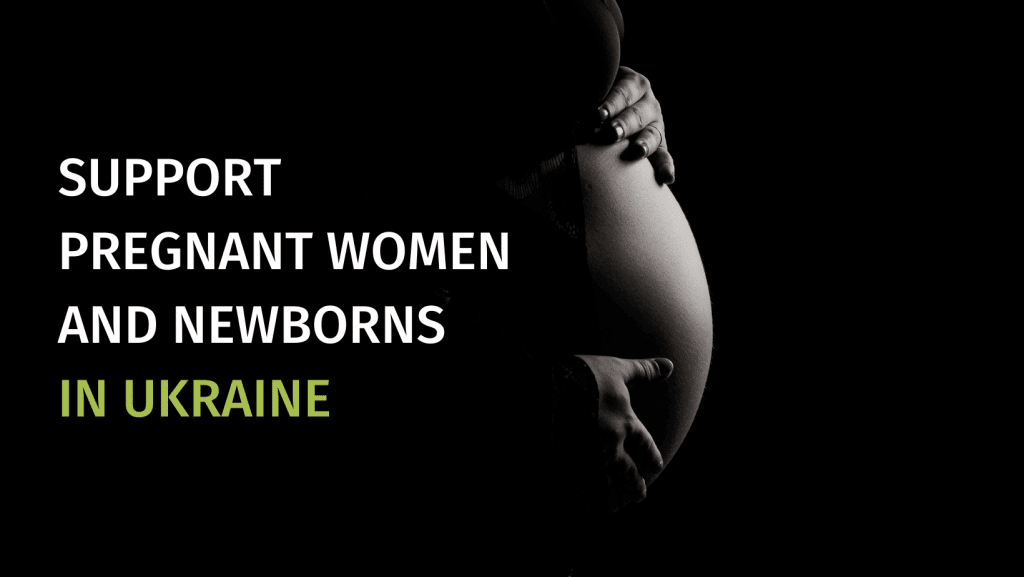 A newborn baby needs a lot, and a woman is under absolute stress — she does not understand where she will give birth, in what conditions. It is good if she managed to leave the areas where the fighting is taking place. And if not, she will have to give birth at home or in a bomb shelter — such cases are becoming more and more frequent.
We used the radio as an influence tool
There was an interesting case. We were just discussing that we could use the radio to disseminate information for pregnant women. Literally on the same day one of them wrote on our Facebook page. She said that our radio has always been a safe space for her, and now it has been a day it has stopped working… She could not connect to it and asked us to resume it.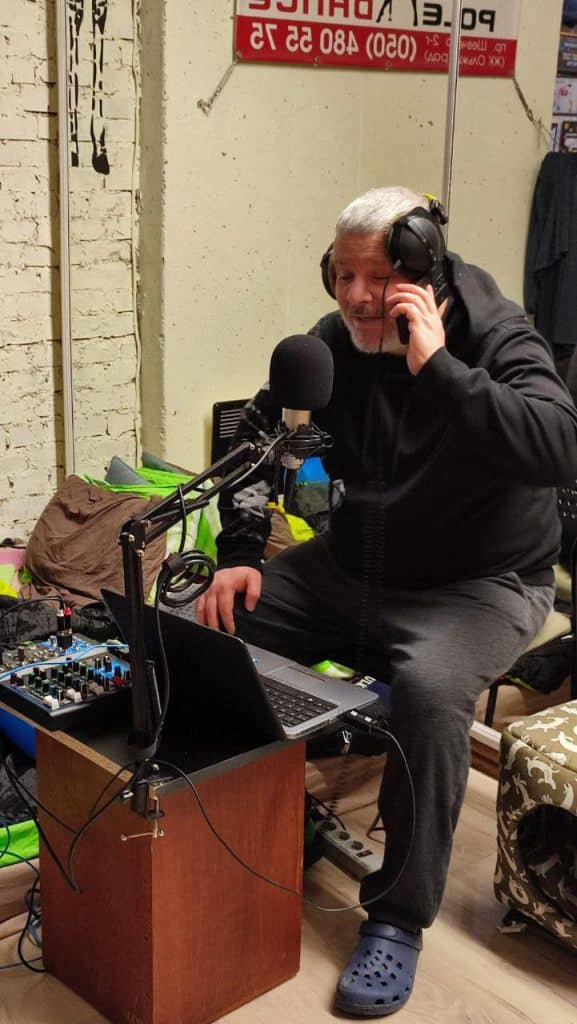 We were shocked: in the first days of the war, our radio turned out to be a nice bit of peace for someone!
Our technical officer lives in the Vyshhorod district (northern suburbs of Kyiv), where active hostilities are taking place. It turned out that he was just carrying the radio to the bomb shelter so that no pregnant woman would be left without music and professional podcasts! He set everything up, and from that moment we started recording special issues for pregnant women during the war. The topics included reducing the level of stress in the expectant mother, because mental health is now playing a very important role for them.
The number of people listening to the radio is growing steadily.
We decided to "freeze" the funds for the promotion, received under the Zagoriy Foundation grant, until better times. Now, we continue to develop radio on our own.
Team spirit
Currently, the foundation's team is focused on providing humanitarian assistance to maternity hospitals in Ukraine, pregnant women and infants. They are also raising funds for the purchase of expensive equipment that saves the lives of mothers and newborns. First of all, there is a need for equipment that allows to transport the expectant mother to the nearest maternity ward, or to quickly go down to the bomb shelter while providing doctors with continuity of medical care.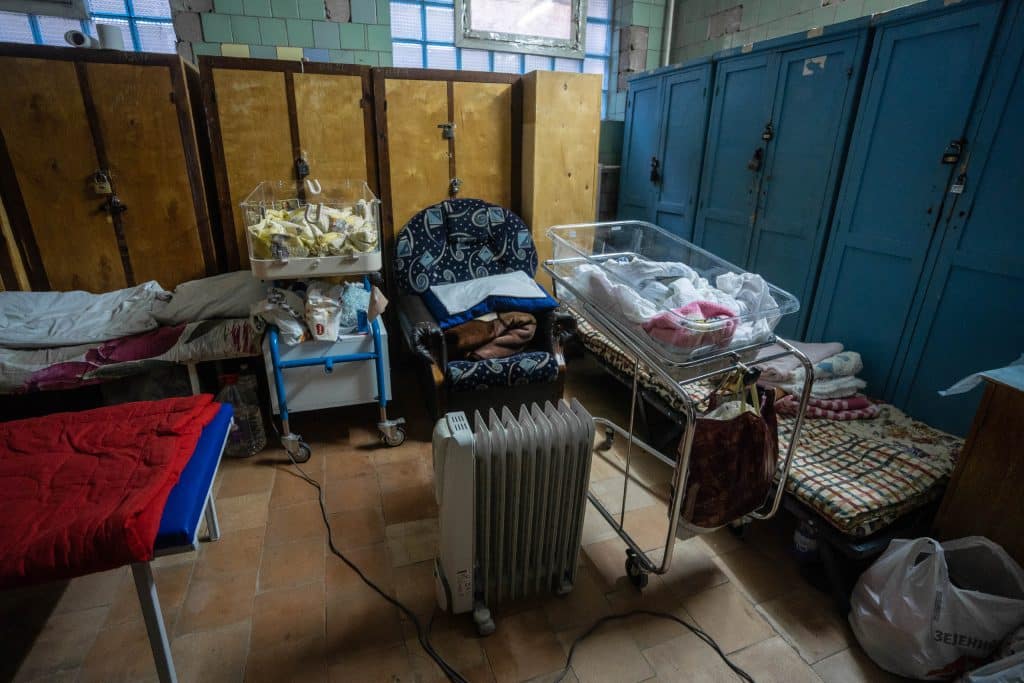 "Together with the Association of Parents of Premature Babies "Early Birds", we also joined the help of neonatal wards, where doctors are rescuing the lives of premature babies," says Alesia.
"Stress is the number one cause of premature birth in the world. Consequently, we can predict that now there will be more and more such births.
We are extremely inspired by the fact that many volunteers joined the foundation at the beginning of the war. This allows us to provide assistance on the ground as quickly as possible.
We feel support from all over the world. Charitable contributions are sent by people from Ukraine, Georgia, the UK, Germany, the USA, Australia, Poland, the Czech Republic, and other countries. The Ukrainian community in the Netherlands, as well as the Ukrainian diaspora in San Francisco, have both financially supported us too.
Doctors work in maternity hospitals in Ukraine at their full capacity. Many of them have literally lived in their workplaces since the beginning of the war. They have hands of gold, but often lack equipment.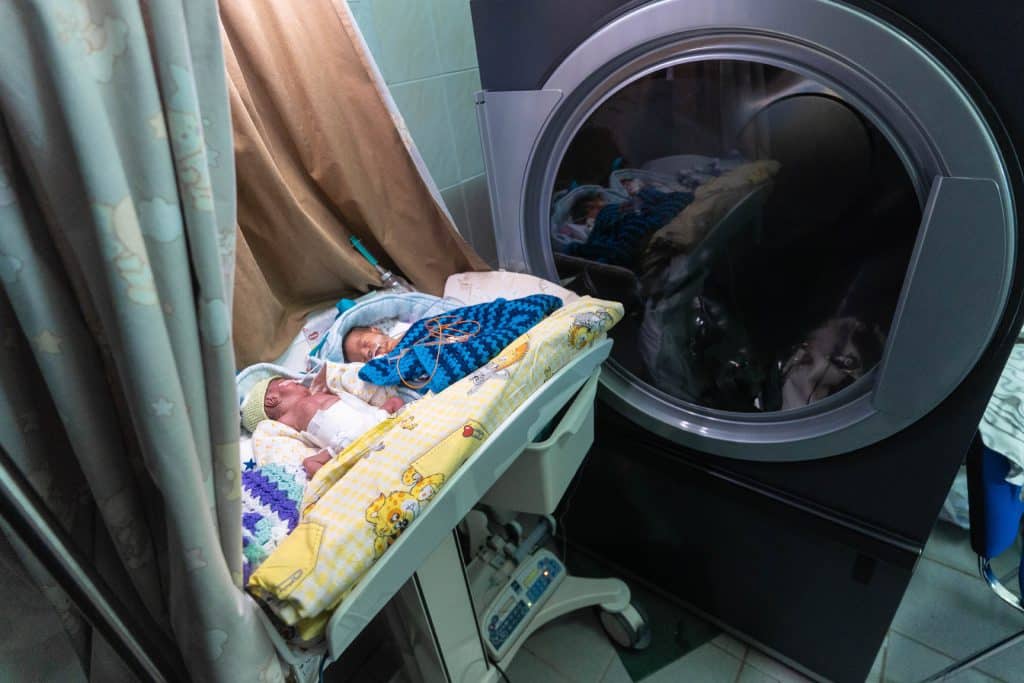 There is an urgent need for equipment that allows safe transportation of mother and baby: resuscitation vehicles, incubators, portable pulse oximeters, oxygen cylinders, and more. After all, in conditions of constant air alarms, pregnant women are forced to move between the ward and the bomb shelter, and doctors must ensure the continuity of medical services. Our dream is to raise funds (60 thousand euros) to purchase a resuscitation vehicle for the Chernivtsi Regional Perinatal Center, which has experienced a significant workload and an increase in the number of expectant mothers from all over Ukraine," said the founder.
"We receive many private requests for targeted assistance, which we are unable to meet on our own. After all, we are still focused on providing assistance to maternity hospitals in Ukraine, where every pregnant woman, mother and baby can receive professional support. We try to satisfy some private requests to the extent possible and with the help of volunteers. We understand that in most cases, pregnant women leave their homes and cities without any means for babies, such as strollers, clothes, diapers, and so on.
Thus, yesterday a mother, who is pregnant with her sixth child, wrote to us. Her five children remained in Kramatorsk with her parents, and the woman herself was evacuated to Truskavets. Her eyesight is minus nine, and she asked us about lenses, because she doesn't have the opportunity to buy them now…
After all the stories we hear — and there are really scary ones — I cry and feel thankful for being alive and well and being able to work.
This is the best way to feel needed right now. We hope all this brings us closer to a common victory."

You can support the work of the 280 Days Foundation at the official website of the organization.

Translated by Sveta Bakhshalieva