The spread of myths, stereotypes and lack of information about HIV is the reason why some people do not even want to admit to themselves having a disease and receive treatment.

To bust the myths, we spoke with Khrystyna Shapran, a TV presenter and sex education teacher who has long known about her HIV status and tells others that it is not a death sentence.
Tell your story. How did you get infected?
I had an affair with one man, and at some point, despite my rules, he didn't use protection when I was not watching. A month later I was suffered a sore throat with rashes, stomach ache. In general, my body has strong reaction to psychological experiences. When my stomach started aching, I felt as if I could not "digest" this relationship – I had to break them.
HIV is a blow to the immune system, and it seemed to tell me, "Okay, if you don't stand up for yourself, I won't either." Therefore, my personal findings about HIV in the context of psychosomatics are like, "If you are not ready to support yourself, you will be kicked so that you change something."
Upon learning of the diagnosis, I decided that I would not unfold the tragedy, and thought, what does it mean for me personally?

Then, I realized that I had the opportunity to finally become my best friend and a person who stays solidly behind me, even if the entire world turns away. This is exactly what happened to me with the coronavirus when I spent two weeks in self-isolation. Such a situation can be a trigger for change.
How did you find out about the diagnosis?
I worked on I'm ashamed of my body reality show before I got infected. I once found an article about why you can't disseminate information like "a girl sat down on a needle in a movie theater and died of AIDS." At that time, I was still the person who thought that HIV is about you becoming infected and dying of AIDS in a couple of years. And then I read an article that explained what's actually going on, told about medication, about indefinite viral load (when after a few months of taking medication a person ceases to be contagious).

It turned out that what I knew about HIV at the time was 90% fake. So, I thought, "If I don't know that, there are probably a lot of people in the country who also have a misleading understanding."
Then, I suggested to the management to make a video on this topic. While working on it, I had to study an insane amount of material. I called infectious disease specialists, read studies, met an HIV-positive girl.

It is clear that an HIV-positive person cannot be considered healthy, but, in fact, nobody is 100% healthy. Everyone has certain problems. There is no drama in HIV-positive status.
Did you start suspecting yourself of HIV while working on that video?
Not exactly. A few months later, I discovered enlarged lymph nodes. I thought then, "I am now like a first-year medical student: I felt something on my body and inflated it."
When the examination confirmed that I had five enlarged lymph nodes, I already knew the diagnosis. I waited a couple of months, because the test was unlikely to show anything if I made it earlier, and went to the gynecologist. She passed a package of tests for all infectious and sexually transmitted diseases, except HIV – at that time, the clinic had not yet tested for it.

When I later took an HIV test in the lab, I went out of my mind with worries. The nurse, seeing this, tried to comfort me. She took a test, looked at it in a while and disappeared somewhere. I was sitting confused, she comes back and says, "The test is positive. It is assumed that you have HIV."
The first thing I thought was, "What a tough spot I got into!" My second thought, "I know everything about it, and I will be fine."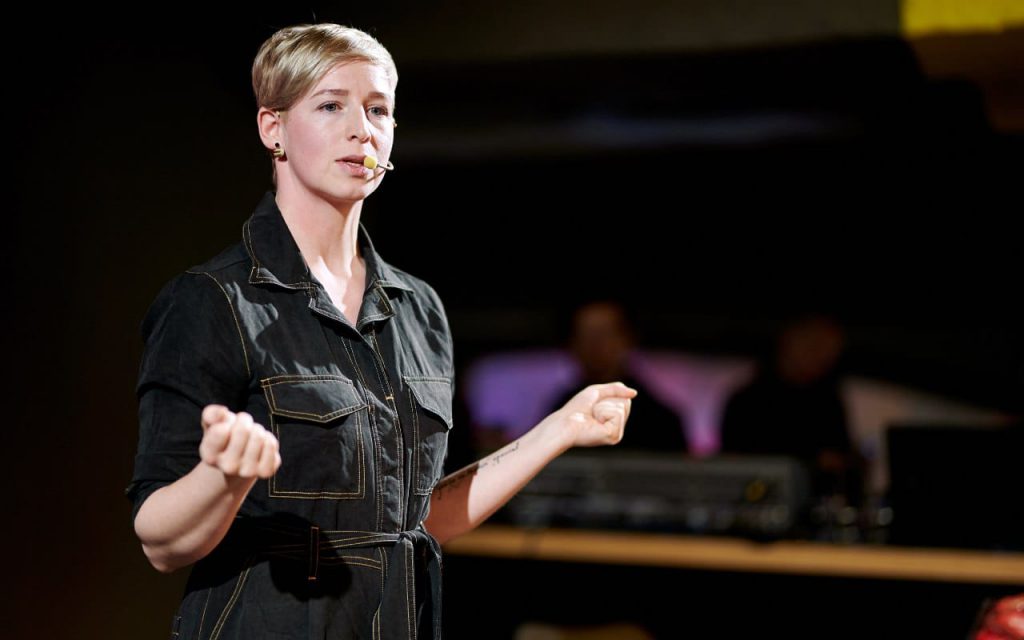 I thought they communicate such a diagnosis in a different way.
For sure, in the private counselling room, they say the diagnosis in a more delicate way, but in my case, everything happened strangely. Then a doctor came up to me and said, "Maybe this is the wrong result." But I knew he was right. However, I thought, "Cancer would better."
Why cancer?
Because when they find cancer, it's not your fault. And in the case of HIV, anyone can say, "It's my fault, I had to be more careful." You can't explain to everyone that you're just unlucky. You are unlucky with your chosen partner or because you can't read minds, with blood transfusions, or because your parents were HIV-positive and didn't know their status.

In general, HIV is a matter of being lucky, even when a couple is together for a long time and decides that they do not want to protect themselves. You go, take the tests – everything is fine. And then it may turn out that people got tested when one of the couple had a period of seronegative window. This is the period when the disease does not manifest itself. People seem to have done everything right – yet were unlucky.
Did you panic after the diagnosis was confirmed?
No, I knew that I needed to register, start taking medication and everything would be fine with me. However, I remember a moment of strong resistance when I had to take the test for a second time. I felt an inner revolt, although I was 100% sure that I had HIV.

This revolt was because of understanding that change was coming. In fact, we never want to change anything – it's scary. And here, it was inevitable. But I went, took the test and got registered.
How do you tell people about your status?
I a calm way and plain language In most cases, it is because I know how to talk about it so that people respond normally.
Let's be honest, we all know how we sometimes tell such news – we put on the most dramatic facial expression and say in a low voice, "We need to talk."
When I tell of my status, it sounds something like, "I don't know what you've heard about HIV, but I'm not contagious and I'm not dying, I'm fine. If you have any questions, do not be ashamed – I will gladly answer them."
We live in the 21st century, the information era – is there still room for myths and stereotypes?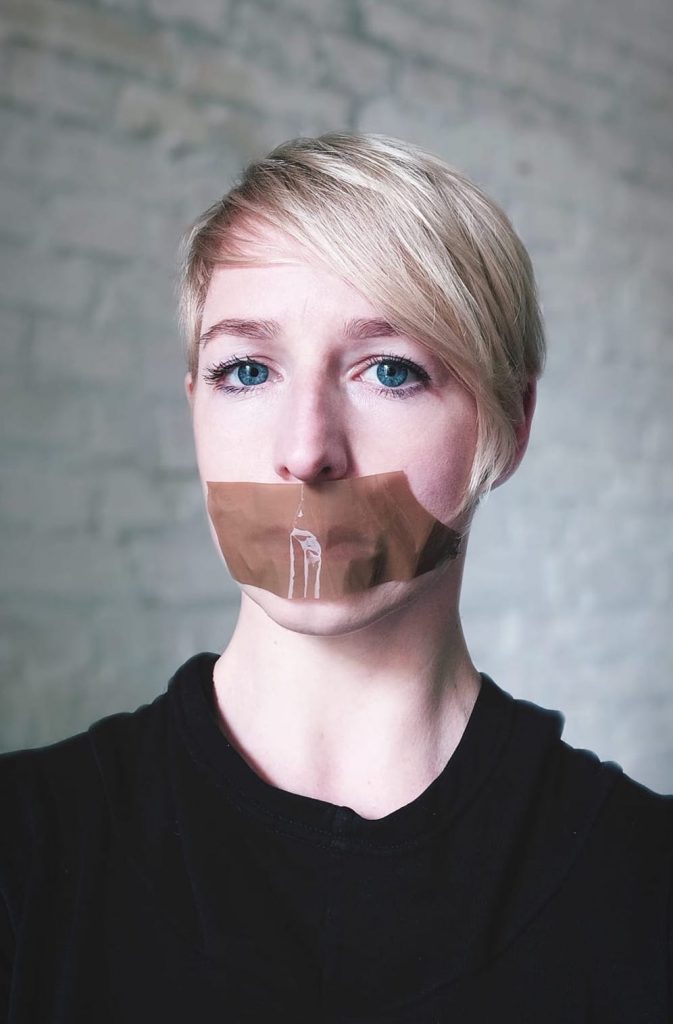 Moreover, in practice it often happens that a person who comes to me knows about his or her positive status for several years, but cannot cope with it.

We are talking, and I mention en passant that s/he is not contagious, and s/he gets surprised. "Are you serious? I take medication, but I didn't know I was safe."

The stigma doesn't start when someone says you are "AIDSy." Stigma starts when you know it's not true and keep quiet.


What superstitions do you encounter most often?
People tend to ask me, "Why don't you build relationships with other HIV-positive people?" Then let people with braces build relationships only with each other. Or people with a curved spine will choose to pair only people with a similar problem. This is weird.

There was a story when one of my male friends was scared of the relationship because of my status. But he decided to test all his future partners. And one day he found out that his girlfriend had HIV and didn't know about it. He supported her all the time, he was there when she started taking medication. He wrote me a letter to tell this story and thank me. And I know that at least one life has already been saved because I did not keep silent.
One day, I met a guy at a Halloween party. We talked for a long time, then we exchanged contacts, I hugged him, smeared my blue shirt with artificial blood (I had make-up) and left. Later in the correspondence, he asked why I had disappeared so quickly, and among other reasons, I voiced my status. When you have HIV, you are somehow more picky about any relationships.

Taking the opportunity, he asked so much about HIV that I didn't even expect it. Then he explained, "I was diagnosed with OCD a few years ago." His biggest obsessive fear turned out to be HIV. It was 2018, and recently, in February, he sent me a photo of a shirt with artificial blood – he still doesn't wash it. This is an artifact for him.
But yes, there are still people who believe that HIV can be rubbed into the skin. I'm not kidding, I had an acquaintance who was all sweating and scared when he was receiving an erotic massage.
How does society's attitude to HIV and the spread of stereotypes affect the community?
The stereotypical, aggressive or indifferent attitude of society towards HIV-positive people poisons everyone's life. The movie Our Planet has been released on Netflix recently – there is an episode that tells how the fungus affects insects – it grows through their heads and begins to sow spores. I use this episode to illustrate how the stigma disseminates.
Similarly, a person who receives incorrect information, in horror begins to poison everything around him or her.
In fact, there is no objective reason why people with HIV status should be treated negatively. Often, the main claims are about a person's qualities and relationships rather than the HIV status. HIV is just an excuse.