The girl Vira, the main character of the book "My forced vacation", sleeps in the bathroom next to her parents and little brother. She hears planes buzzing and shellings whistle above her head. Vira keeps a diary: she writes down her thoughts, observations and collects there some clippings with psychological advice.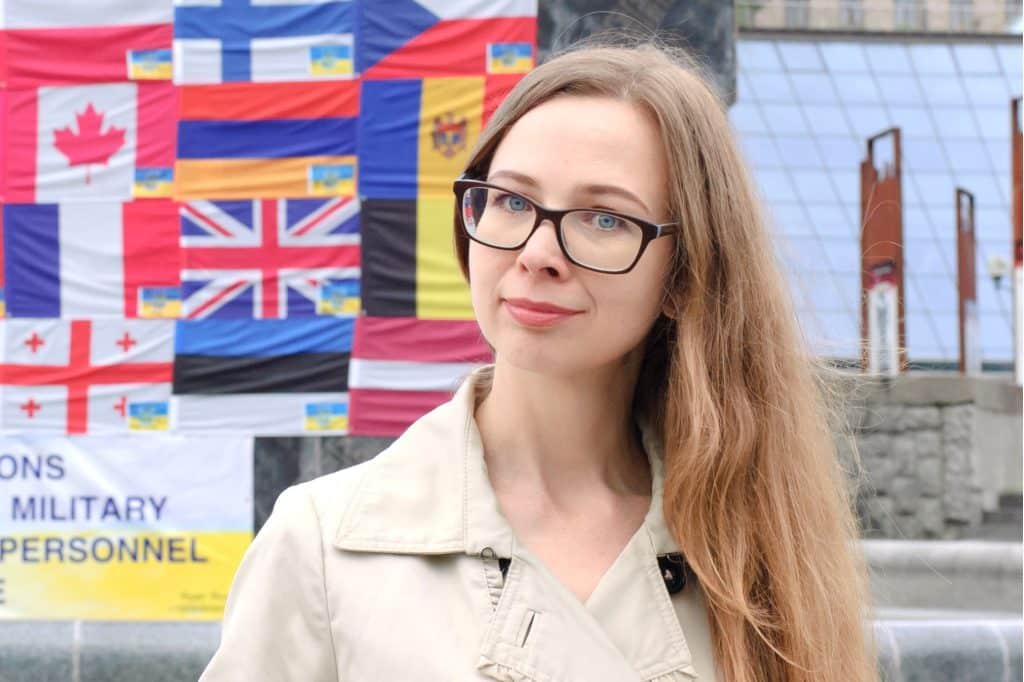 Kateryna Yehorushkina's new book is a story about a full-scale war through the eyes of a child.
We talked with the author on how books help in conversations with children about war, why you should be honest with the little ones, and why you shouldn't put off life for later.
On how to write a book about the war and make it understandable for children and useful for parents
At first glance, the text of the book "My Forced Vacation" is simple, but behind this simplicity, there are many considerations, including experience with children and writing. I avoided those moments that would make the reader feel helpless in the face of evil and cruelty. It could lead to retraumatization of Ukrainian children with war experience and repel readers from abroad because it would provoke self-defence reactions from excessive feelings.
So, I removed the excess and balanced between common experiences and very personal stories. For example, sitting in a basement is a shared experience for many Ukrainians, but rebuilding the "Mriya" airplane in the game "Minecraft" is an individual experience of my family.
For me, the book must be both truthful and light. That is how I presented the most tragic moments so that only an experienced reader could understand them. Interestingly, the book is well received by younger students, teenagers, and adults. Adults indeed cry while reading, but children don't. So, I did everything right as a writer and as a fairy tale therapist.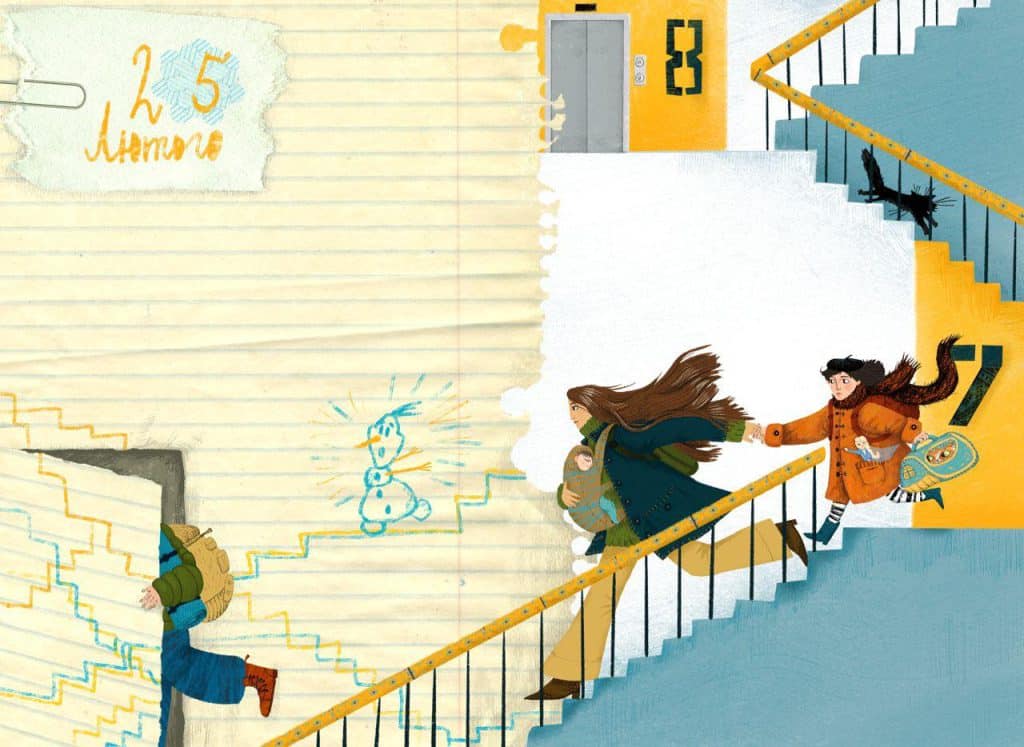 How to write about a complex issue and make a reader feel hope
It is my most important task while I write books for children on complex topics: whether it is about the Holodomor, the Second World War, or the modern Russian-Ukrainian war. For each emotionally difficult episode, I give a reader supportive phrases or therapeutic metaphors. Therefore, in the chaos of war, we can keep and even increase our inner light and be sure of our values.
Actually, between the lines, you can find those values that will help us to win and move on to post-traumatic development: courage, mutual help, authenticity (strength and the right to be yourself), openness (to each other and the civilized world), honesty, creativity, knowledge, love…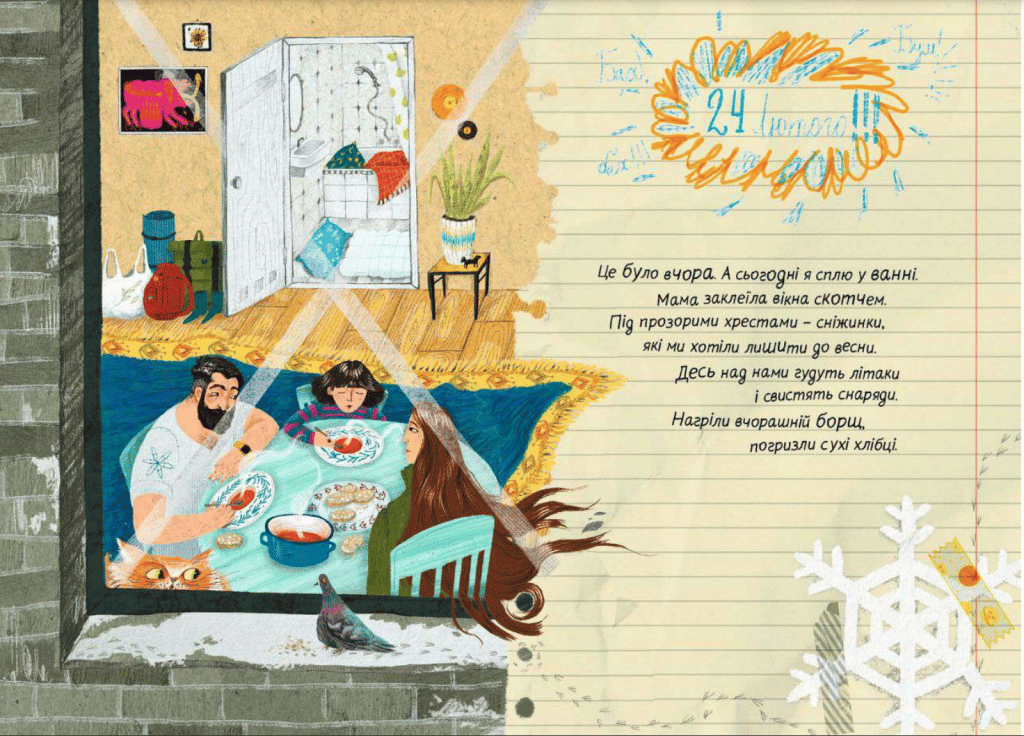 In one of the episodes, the artist Nia had an art therapy class in the basement: children were drawing angels. Artem drew angels in the uniform of the Armed Forces and with weapons in their hands. The episode ends with the phrase, "Even angels have the right to defend themselves." And this is an essential point because only now do many of us accept our anger. Anger is a reaction to violating personal and state boundaries. Furthermore, it's a type of self-defence. Before that, our survival strategy was silence, "do not provoke", turn the other cheek, etc. But we know from history: no matter what concessions we make, the aggressors always remain hungry.
About the therapeutic side of the book "My forced vacation"
A book is a medium. First of all, it helps adults choose the right words for conversation. Second, it provides support to children and adults at the same time. Third, this is an excellent opportunity to start a conversation. After all, the hardest thing is to dare and start. The book opens these doors very well.
Why talk to children about difficult topics? The unspoken has a more decisive influence on the body and mental health. Even when it comes to intergenerational trauma (such as the Holodomor, "Executed Renaissance", etc.), which the relatives of a particular child didn't experience, this trauma is present in the collective unconscious of our people. A child may be afraid to express himself, speak his language, and defend his beliefs and personal belongings because Ukrainians were once killed for this (and, unfortunately, they still are killed these days).
In addition, this knowledge can prevent future mistakes. An interesting coincidence: readers of my book "Skrynia" (about the Holodomor) left Mariupol almost immediately after the start of the full-scale invasion. They knew the history and had no illusions about the Russians and their desire to destroy our nation.
The diary format helps to be as frank as possible. This is important for building trust for both the author and the readers. And when you trust, the worlds interact, interpenetrate, and enrich each other. In addition, my book will encourage readers to keep diaries to record their thoughts and feelings. It has a therapeutic effect.
How to talk with children about the war
During the conversation, I would take into account the values of the particular family and what they believe in. My main principles are the following:
To be honest. At the same time, choose a piece of information depending on the child's age and sensitivity.
To be in the flow state. Be able to restore your resources. Have the strength to cope with the child's emotions during and after the conversation (anger, sadness, etc.).
To understand the child's condition. Is she or he ready to hear and talk about war now? Is it better to draw something together or just give them a hug?
Things to avoid:
Horrible details.
A sense of hopelessness.
Don't leave your child alone with terrible news.
Adults need to find sources of "recharging" their own batteries in order to support children, and one of these sources is joy. We need it like a car needs fuel, so there is no point in feeling guilty about this need.
The book contains advice from psychologist Svitlana Roiz. How did you come up with the idea of such cooperation? What practices from Svitlana were helpful for you personally?
It was crucial for me to create a book of top quality in all aspects: textual, artistic, psychological, and polygraphic. So I asked Olena Rybka (the leading editor of children's literature at Vivat publishing house) to give the text to Svetlana Roiz or another specialist in the field of child psychology for examination.
Svitlana approved the text. Three of us held an online meeting and agreed on a part with psychological practices that would match the text's metaphors. For example, one episode is about the "invisible backpack", which the girl Vira has got after a full-scale invasion. That bag contains fears, anxieties, and early adulthood. At the end of the story, the girl takes it off. The part with advice from Svitlana describes this process as a psychological practice.
A curious detail: visually, the tips look like clippings from the Vira's diary, so this knowledge would help her find support in difficult moments.
For example, one of the tips:
"Angel Wing". Put your left hand on your right shoulder. Imagine that your best friend/girlfriend, a loved one, or guardian angel is hugging you like this. Feel how the love of your closest people gives you a feeling of strength and safety.
Regarding the practice that is important for me… I am taking a two-year training course for psychologists with Svitlana, and one of my most essential practices was "The Ray of My Happy Destiny" (I may be wrong about the name because I left my notes not far from Kyiv). This practice helps to separate yourself and your fate from other people: relatives, friends, and acquaintances. For empaths, it is just a godsend.
What was your typical day like while working on this book? How did the work on it differ from the previous ones?
Those were the first weeks of a full-scale invasion. I had to deal with strong emotions and find an internal resource so that the book would be therapeutic for me and others. If you write when you're not mentally stable, it can affect the reader.
I wrote the manuscript in Kolomyia during my daughter's forced vacation. Ukrainian military planes flew very low over our shelter. Since I had heard the Russian planes before, this sound stressed me a lot. I had to remind myself all the time: that's our planes, they are on our side, in good condition and wouldn't fall on my head. I pondered some book episodes during the nighttime air alarms. I wrote the book itself quite quickly, in two weeks. Probably because I understood that a rocket might reach me at any moment, I was afraid that I wouldn't have time to finish writing.
About the emergency kit: the things the writer took with her when she left home on the first day of a full-scale invasion
The letters of my grandmother Tanya's beloved, who did not return from the war. Laptop. Documents. Personal diary. Notebooks with my notes. A book on overcoming psychological trauma and several other publications. By the way, I didn't take any books of my authorship, so when I had meetings with readers, my dear Olena Rybka sent my "Stories of brave men from Horishkovi Plavni".
This book tells about displaced squirrels who fled from Horetsk due to a fire. Basing on this story, I developed and tested fairy-tale therapy classes for displaced children. Now they are held not only in Ukraine but also abroad.
About "Suitcase of Hope"
It keeps me connected to my roots and my future. I overthink my past and simultaneously try to dream and make plans for future. Sometimes it is not easy. I lean on my values. When my personal values guide me, they empower me. And when I am guided by guilt — it makes me tired. We were brought up in the Soviet system and by Soviet people, even if our childhood was in the late 80s – early 90s. The easiest way to force people to follow the rules is through fear and guilt, so these feelings were actively imposed.
Even if one person broke the plate — it's everyone's fault. This is how enslaved people are brought up. And suppose you act through conversations, fairy tales and stories based on universal human values, without imposition. In that case, the child's compliance with the rules will have internal motivations, not external ones. Instead of guilt, there will be a sense of personal responsibility. This is how free people are brought up. I hope that in Ukraine, we will raise children as free people. And good books are a useful tool for that.
Biographical information:
Kateryna Yehorushkina is a writer, fairy tale therapist, a member of PEN, the National Writers' Union of Ukraine and the Ukrainian Arts Therapy Association. TEDxKyiv speaker with the topic "Fairytales and values of the future". The author of seventeen books for adults and children: namely, "Stories of brave men from Horishkovi Plavni", "Skrynia" about the Holodomor and the eco-tale "Archie".
Her texts are included in school textbooks, and books are published in foreign languages. Recently, Kateryna wrote a new book, "My Forced Vacation", in the form of a diary of a girl, Vira, who, together with her parents, is experiencing a full-scale Russian invasion of Ukraine. The Vivat publishing house will soon publish the book (with illustrations by Sonia Avdieieva).