"What do you want to do with the change?" the replenishment terminal asks and offers to transfer money to a mobile account or to philanthropy. That's how the machine offers a person to take the side of good. Thanks to financial apps, you can do good deeds just by pushing some buttons on your smartphone.
How does it work and where to find out information on how the money a client sent to philanthropy through a bank was spent? Puzzling it out on looking at the cases of two institutions – Monobank and PrivatBank.
Ah wait, was it possible?
Monobank launched the Charity Cashback feature in April 2019.
The idea is simple: at the beginning of each month, the bank user chooses the categories of purchases for which cashback is given (food, flowers, car accessories, etc.)
Instead of withdrawing cashback to the main account, the client can donate this amount to philanthropy. So far, there are only two initiatives that can be helped: Courage and No Waste Ukraine.
Courage is a monthly city event with vintage shops, flea markets, lectures, performances and entertainment, DJs and artists, contemporary art. Sometimes the festival is organized by Charitable Courage, and then this organization donates the money to charity.
To date, the Charity Cashback collaboration between monobank and Courage has helped raise almost UAH 25 million for good deeds. This allowed to support 26 charitable projects.
Details on every project and a full report are available at dobro.ua platform
Every month, monobank and Courage set a new charity goal.
For example, in March, the goal was to raise UAH 900,000 for OKM 730 resuscitation tables for premature babies in three hospitals – Sumy Regional Children's Hospital, Khmelnytskyi Regional Children's Hospital, and Perinatal Center of Kamianets-Podilskyi.
Throughout May-June, UAH 1 million was raised to buy the monitor of cerebral functions for newborns for Sumy Regional Perinatal Center.
We contacted the Center. They confirmed that they had received the monitor, although they were still waiting for an engineer to install it.

"The device helps detect cramps or other problems in newborns with central nervous system malfunction. It makes it possible to understand what kind of treatment is needed, and the quality of care for children depends on it," says Yuliia Tresnytska, head of the neonatal intensive care unit.

The next goal of the initiative is to raise UAH 747,930 for a CPAP device for premature babies at Kirovohrad Regional Hospital.
The device provides artificial lung ventilation, which helps recover newborns who have trouble breathing.
Minus the garbage
Since June, monobank has started cooperating with another organization – No Waste Ukraine. It is a social startup that creates a culture of waste sorting in Ukraine.
The goal for this month is to create a new cultural facility at VDNH.
The head of No Waste Ukraine NGO Yevheniia Aratovska comments:
"To create a favorable cultural environment, theaters and museums have always been built in cities. This is necessary so that people can cultivate certain spiritual values. Our project is almost about the same, but we nurture the values ​​of caring for nature, the resources of the planet, cultivate the skill to take into account the consequences of daily activities in everyday life.
Such work requires a comfortable, modern and innovative space that not only will demonstrate the best way to take care of waste, but will also become a cultural center for people who are agents of change and help disseminating green values.
In our new cultural center, we will hold garbage-free open-air performances with well-known performers who also support green values. There will be local farmer markets without a single plastic bag. The station will have an interactive area of ​​the Museum of Processing and Consumption for children's tours, a plastic processing workshop and, of course, a large space for garbage sorting.
Yevheniia adds that under the Charity Program from monobank, money are transferred to the account of their NGO every month. Currently, this initiative is supported by about 400 philanthropists, the average donation is about UAH 100.
Yevheniia also notes that while the tax is deducted when you withdraw money to your own account, the NGO receives it in full when a charitable transfer is made.
How to join?
To activate the charity payment function, monobank customers can go to the cashback section and select the categories, the percentage of which will be "transferred for good deeds." You can then select an initiative to support.
Then the person will receive a monthly report on what amount was collected and what good deeds were achieved thanks to it.
Help through Privatbank
PrivatBank has its own Charity Foundation Helping Is Easy. Donations can be made by anyone, not just bank customers.
It is possible to make a one-time payment, an automatic monthly transfer of money through privat24 or transfer the Foundation the change when you do operations in the self-service terminal.
The Foundation currently runs programs that people can support, so that everybody can chose to their liking. It should be noted that the results of such charitable giving can only be seen at the end of the year. If reports of contributions are recorded online, reports of expenditures only appear once a year.
So, it runs the following programs:
Help for seriously ill children
The money raised in this program goes to treatment, as well as the purchase of medical equipment or medicines. But the Foundation also provides targeted assistance to children.
Currently, UAH 110 Million have been raised under this program.
Army support and assistance to the injured ATO servants
Since 2014, the Foundation has been raising money to support the Army of Ukraine – in particular, for the treatment and rehabilitation of military servants. Almost UAH 42 Million has been raised throughout the program's operation.
Under this program, the Foundation helps not only orphanages, but also institutions where children with special needs study. This is the leadership of institutions that decide what should be bought for this money – so, it helps cover really urgent needs.
For example, the Foundation donated an oxygen concentrator to Chernihiv Social Rehabilitation Center #2.
Help to the Tabletochki Foundation
The money donated to program go to the Tabletochki Foundation. You can follow their activities on the website in the reports section.
During the program, UAH 15 Million was raised.
This program focuses on homeless four-legged friends. The partner of this direction is Happy Paw – a Charitable Foundation to help the animals.
Dmytro Kirkevych, a PR manager of Happy Paw, recalls the beginning of this collaboration: "A few years ago, we had one-time projects with Helping Is Easy, and then they contacted us for advice – the Foundation wanted to help the animals – not only in Kyiv, but also in remote areas. In small towns, there is a great need for help, and often there is no big business to help the animals.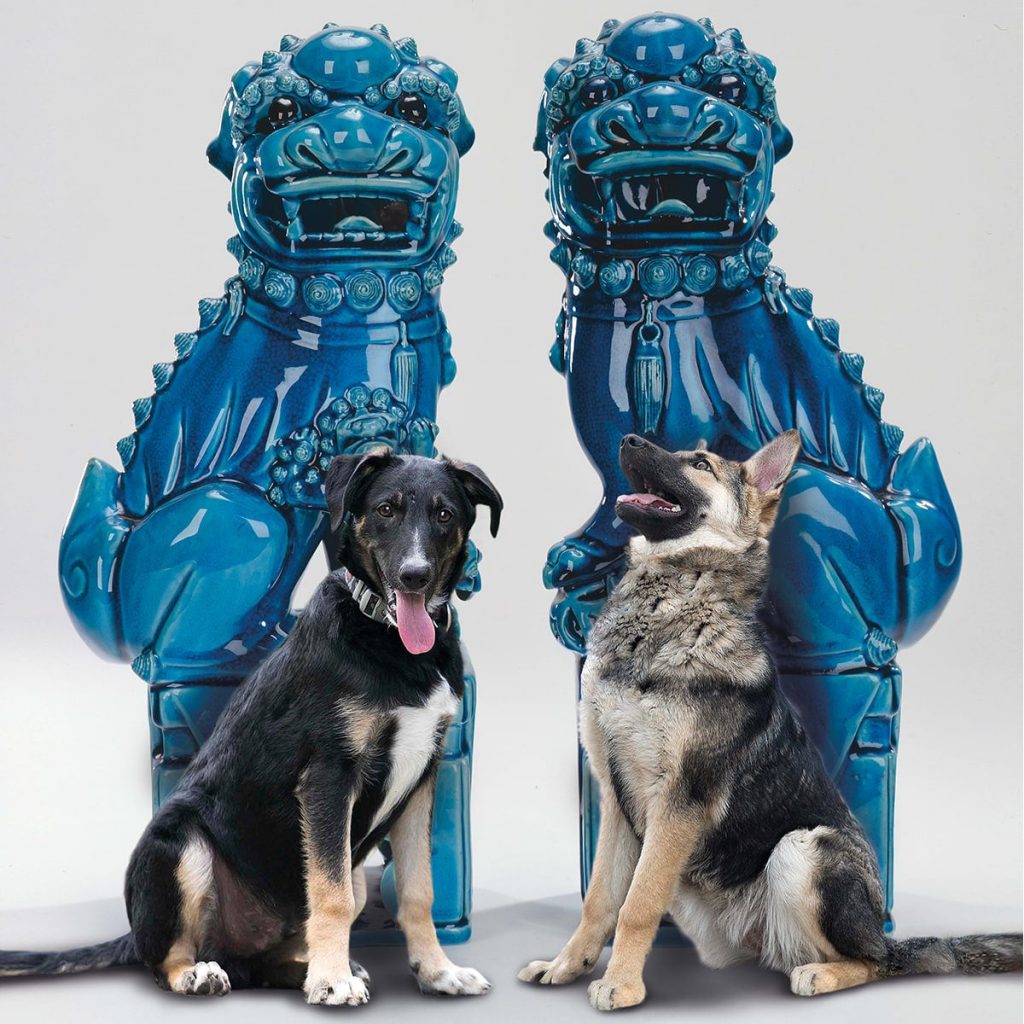 We negotiated with shelters, collected information on their needs: some needed food, and other, aviaries, medicines, or assistance in sterilization. The PrivatBank Foundation was very helpful with this. But I want to say that the animals need not only food, but also somebody to walk them and socialization. This is not a question for the Foundation, but for everyone who has the time and desire – talk to the shelters, come there, take the animals for a walk. Socialized animals are more likely to be taken into a permanent family.
So far, more than UAH 1 million has been collected under this program.

It is also possible to make a request for help on the Foundation's website. You should select a category and fill out a questionnaire.

There are at least three advantages of philanthropy through banks:
Complete financial statements. As the bank becomes an intermediary between a client and a charitable foundation, it assumes responsibility for timely and complete report on the transferred money.
Convenient system of regular payments. Often, it is the regularity of the contribution – rather than its amount – that makes the difference and allows charitable foundations to provide more effective assistance to beneficiaries.
Positive emotions. Imagine how you pay by card for food, and here you get a notification that due to this payment, a certain amount of money is transferred to good cause. The bank customer gets a positive emotion and a positive association with the card immediately. Thus, such interaction is useful and pleasant for everyone – for clients, for foundations, and for business (in this case, banks).
Banks are interested in customer loyalty and depend on their opinion. To get information on charity programs, you can call the support service directly and ask relevant questions. Finally, through such programs, you kind of give the bank a loan – not money, but credit of trust.